Philips 40PFL5059/V7 VS Micromax 40B5000
Philips 40PFL5059/V7 VS Micromax 40B5000
There are so many options in televisions in terms of type, sizes and features available today that consumers are spoilt for choices.
Most people don't pay attention to the various kinds of panels as when shopping in an electronics store, it's hard to notice any real difference but you need to consider which type suits you based on where and what you are watching. You will also need to figure out which features really matter most to you!

102 cm (40"), Full HD 1080p
240 Hz Perfect Motion Rate (PMR) for superb motion sharpness
Incredible Surround for enhanced audio enjoyment
Rich and clear sound experience
Seamless connectivity with 2 HDMI inputs
Full HD LCD display for better depth and clarity
Fantastic video, photo and music playback via USB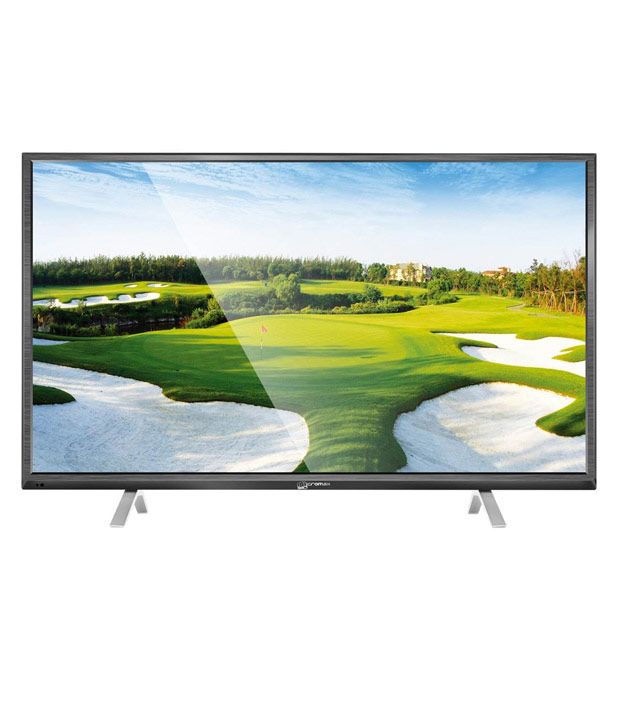 Equaliser, 5 Band, Speaker Placement, Integrated Speakers, SRS Sound System, Super Slim Panel
Micromax 40B5000 is a very sleek and elegant design television and very easy to mount. It has a very clear, high quality and stunning picture. Due to its resolution a true and precise color picture appears on the screen and so is the contrast from all angles with a blur-free picture. This television is featured with a 5 band equiliser that gives you a lively and surround sound atmosphere effect.
Type of Screen like LCD, Plasma, OLED
LED: What are LED TVs?
An LED TV is an LCD TV, as the LCD technology is same in both the cathode fluorescent lamp lit TVs and the LED lit TVs. An LED TV is nothing but a specific type of LCD TV. The appropriate name would be "LED-backlit LCD TV.
The LED lighting of the picture results in a sharper picture, more energy efficient using about 40% less electricity than a standard LCD TV, the LED backlighting system has no delay or warm up time, and the LED lit TVs are much thinner than the traditional LCD or plasma TVs.
In short, LED TVs are nothing but LCD panels, but instead of using the fluorescent (CCFL) backlight lamp, they make use of an LED backlight.
40PFL5059/V7 : 1080p (Full HD) [1920 x1080]
40B5000 : 1080p (Full HD) [1920 x1080]
No. of distinct pixels in each dimension that can be displayed.
1080p (Full HD) [1920 x1080]: This means the television has 1920 pixels wide by 1080 pixels tall. The 1080p number refers to the number of lines of the screen. Most televisions currently have a resolution of 1080p (also referred to as Full HD).
Screen Size for optimal viewing.
High Definition Multimedia Interface is a connector that can carry high-definition video and several digital audio channels on one cable.
The USB port on your laptop allows for a variety of gizmos to be attached like camera's memory card, external hard disk, dvd players etc.
The display resolution of a digital television, computer monitor or display device is the number of distinct pixels in each dimension that can be displayed.
Display Colors (Trillion)
The electrical power delivered to the loudspeaker, together with its sensitivity.
40B5000 : SRS Sound System
40PFL5059/V7 : 2.2 Channel Speaker System
Dynamic Contrast Ratio is used for darker scenes to give better black levels and automatically adjusts the contrast and brightness.
40PFL5059/V7 : 3/2 - 2/2 motion pull down 3D Combfilter Digital Noise Reduction Digital Crystal Clear Plus Dynamic contrast Pixel precise HD
A motion picture that enhances the illusion of depth perception.
The wider the viewing angle, the better the picture will look to people sitting to the extreme left or right of the TV. If you regularly cram a host of friends and family into your living room for event viewing, you want the widest viewing angle possible.
40PFL5059/V7 : ASF AVI MKV MP4 PS
40PFL5059/V7 : AVI JPEG Still pictures MPEG1 MPEG2 MPEG4 WMA v2 up to v9.2 H.264/MPEG-4 AVC PNG still pictures
Composite In (AV) (Common Use for Component Y)
Receives a digital signal
Power Consumption (Stand-by)
40PFL5059/V7 : AC100-240V 50/60Hz V
Set Height(without stand)
40B5000 : Music, Photo, Video
40PFL5059/V7 : English, Yes
40PFL5059/V7 : Batteries, Power Cable, Remote Control, Safety/legal instructions option, Table top stand, User Manual, Warranty certificate, Wall mounting bracket
40PFL5059/V7 : *.avi *.mkv *.mov *.mp4 *.mpg *.mpeg *.wmv
---